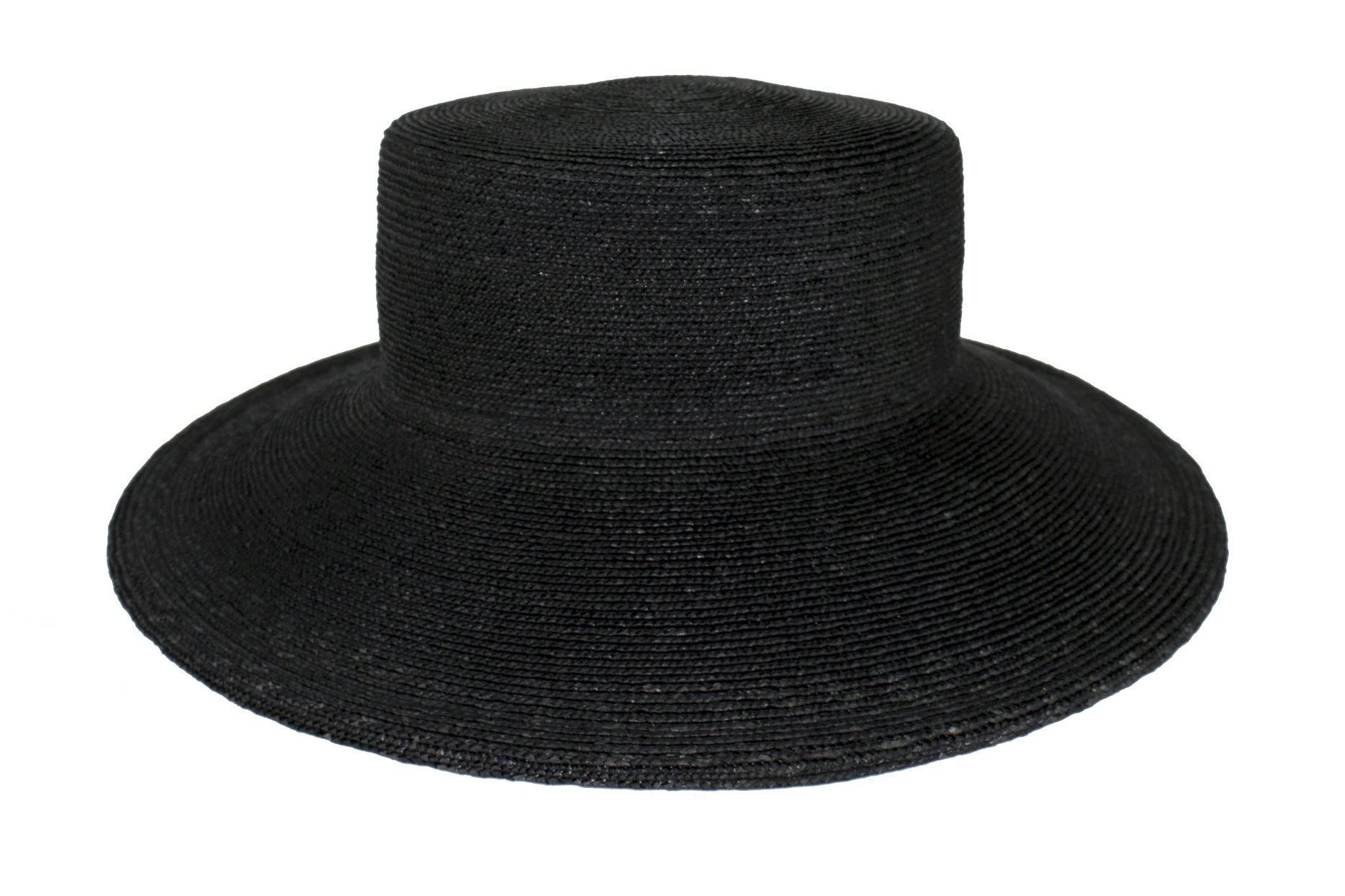 Liv Garden Hat
Who doesn't want a Gaucho style straw hat? With a slight lampshade brim, this black beauty goes with everything.

DETAILS
One Size
Color: Black
100% Straw
Handmade in New York

DIMENSIONS
BRIM — 4.25"
CROWN — 3.25"

SIZING
ONE SIZE: FITS 21 5/8" - 24"
HAT SIZE: 6 7/8 - 7 3/4

WHAT'S IN A NAME
Liv Ullmann was the vampire that stole Bibi's sole in Ingmar Bergman's PERSONA. You don't have to be a vampire to wear this though…

ABOUT STRAW
This hat body was hand sewn in New York using imported braided straw. Straw is lightweight & breathable, providing shade and cooling effects.
CARE
This hat is not crushable or waterproof. Brush clean with natural bristles. Never wash, but soiling/stains can be wiped clean with a lightly damp cloth.
Only a few left!
sale